Blood Donation Tips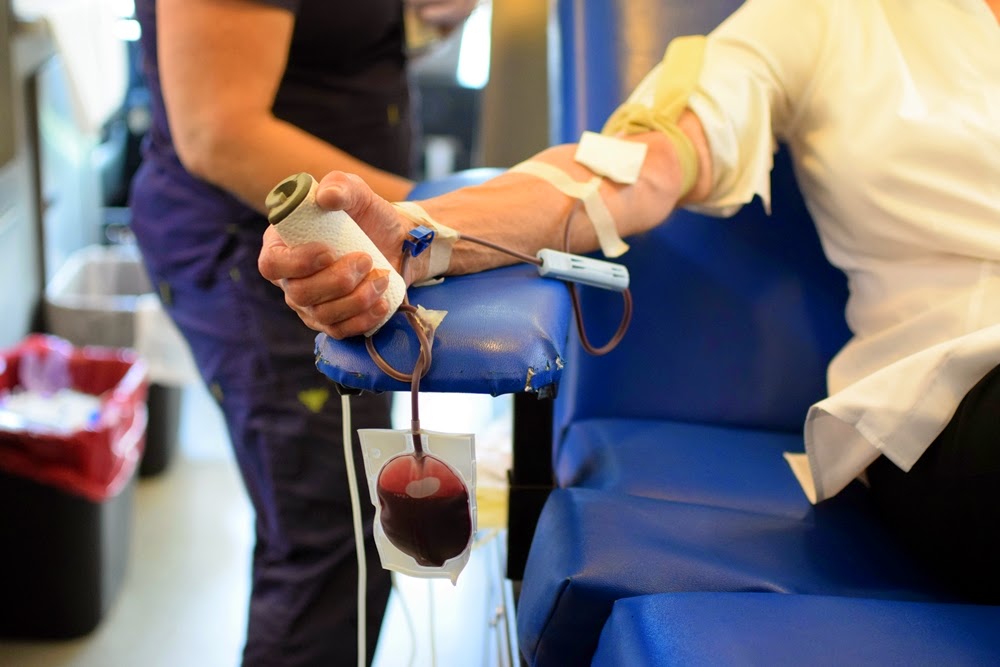 As a blood donor, there are certain steps you can take to help make your donation experience as safe, successful and pleasant as possible. Here are a few recommendations. Before Your Donation:
Get a good night's sleep.
Eat a good breakfast or lunch.
Drink extra water and fluids to replace the volume you will donate, but avoid caffeinated beverages.
Eat iron-rich foods to boost your iron level.
Avoid fatty foods. Tests for infections done on donated products can be affected by fatty materials.
If you are an automated donor, get plenty of calcium-rich foods and drinks for a few days prior to your donation.
If you are a platelet donor, remember that your system must be free of aspirin for two days prior to donation.
Delhi
AIIMS
Aurobindo Marg
6564851, 6564865, 6561123
CPC Blood Bank
Gagan Vihar, 2226347
Lajpat Nagar, 6834101
Bajaj Blood Bank
Karol Bagh
5729849, 5737473
Batra Hospital
Mehrauli
6983747 / 7485 / 86 / 87
Blood Bank Organisation
Pusa Road,
5721870, 5711055
Indian Red Cross Society
Red Cross Road,
3716441 / 6442
Sunil Blood Bank
Kotla Mubarakpur,
Opp. Defence Colony 4697646
White Cross Blood Banks
East of Kailash,
6914168, 6831063